Bring your ideas to life in one of our DIY spaces.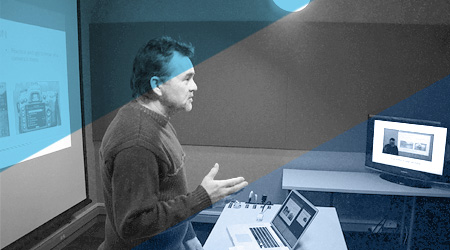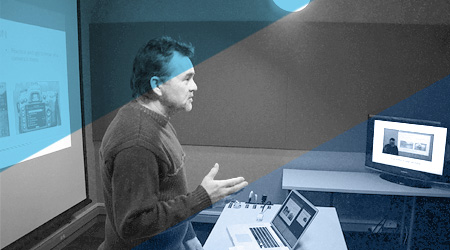 One-Button Studio
The One-Button Studio is a dedicated video capture room where instructors can easily record lectures and presentations with the touch of a button and leave with a finished video file.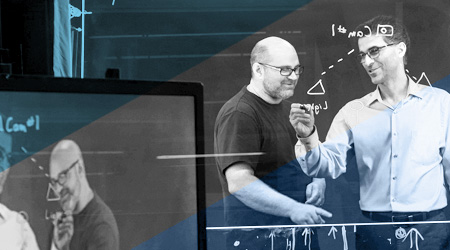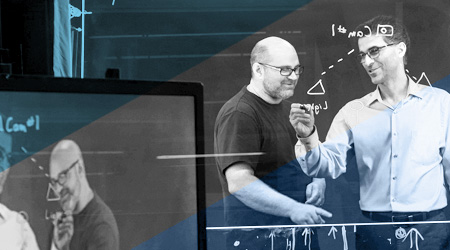 Lightboard Studio
Lightboard is a lecture-capture tool that allows instructors to produce short videos while writing or drawing on a board of illuminated glass in front of them, with the option to add digital elements.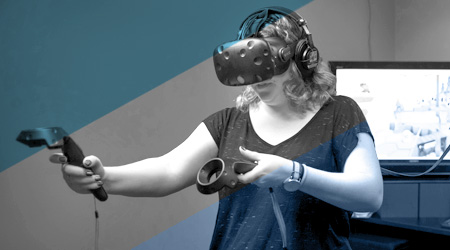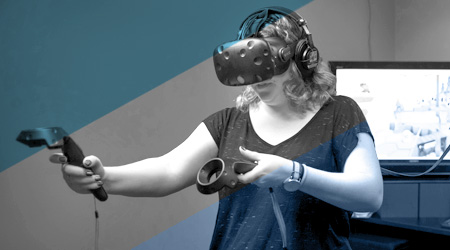 Virtual Reality Lab
The Virtual Reality Lab is equipped with 360-degree video capture equipment and software along with a HTC Vive virtual reality station, which can be used for both content creating and viewing.

Monthly DIY Media Support Drop-In Sessions
UBC Studios offers monthly DIY media support sessions on the last Wednesday of each month in the Main Studio from 10 to 11:30am. RSVP is strongly recommended for these sessions although we also accept drop-ins for those who need specific help with their DIY projects.

---
Online Resource: UBC Media Makers
UBC Media Makers is an online resource for the UBC Community that includes instructions on how to create different formats of media and templates that could be used during the creative process.